Slip and Fall Accidents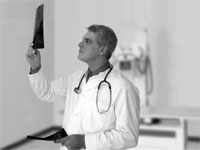 Slip and falls or trip and falls are common terms used to describe an injury that occurs when someone slips, trips or falls as a result of a dangerous or hazardous condition on someone else's property. Homeowners and businesses have a duty to keep their premises in a safe condition. If you have suffered a slip and fall, it may have been due to the owner's negligence or recklessness. In this case you may be able to sue for medical bills, actual and potential lost earnings, pain and suffering, emotional distress and permanent disabilities.
Slip and fall injuries can also result from such problems as water, rain, ice, snow, grease or other slippery substances on a walking surface, as well as changes in the level of flooring, poor lighting and hidden hazards such as gaps or holes in the ground.
If your slip and fall accident did occur as a result of a negligent condition, you may be able to pursue a claim against the property owner or tenant to recover for your injuries, this is commonly referred to as Premises Liability. You may also pursue a claim for damages against the state, county, city or other public entity if your slip, trip and fall accident occurred on government owned property such as a sidewalk or subway station, this is referred to as Municipal Liability.
To win your case, you must prove the property owner didn't adequately maintain the premises or created the hazardous condition—or that they knew the premises were unsafe and failed to warn you. Other important factors include how long the condition existed before your injury and whether other people were similarly injured. Proof that they fixed the dangerous condition after your injury, however, will not be considered by the court.
Stephen Bilkis & Associates are experienced slip and fall accident attorneys. If you have been injured in a slip and fall accident, call us immediately at 800.696.9529 for a free consultation.